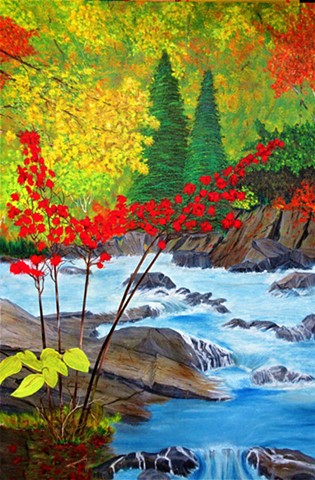 Thanks for visiting.
The art on these pages, have been influenced by The Group of Seven,
Tom Thomson, a touch of Kandinksy, and a whole lot of me.
The impact of colour has always intrigued me, so I pour it on liberally.
My Granddaughter once said " Grandpa all your paintings are of trees, water, and rocks".
Youthful observations are usually the most astute ones.
Kind of vacillate between this and "free wheeling" modern art.
I will, in time, put up a gallery on this site for that style of art.
The oil paintings are for sale, and there are prints for sale as well.
The prints are on canvas, gloss paper or matt paper.
If you are interested, please send me a message on the contact page with size, type, and title and I will get back to you as soon as I can.
Thanks for spending a few moments with me.
Larry.